Virtual Wine Tasting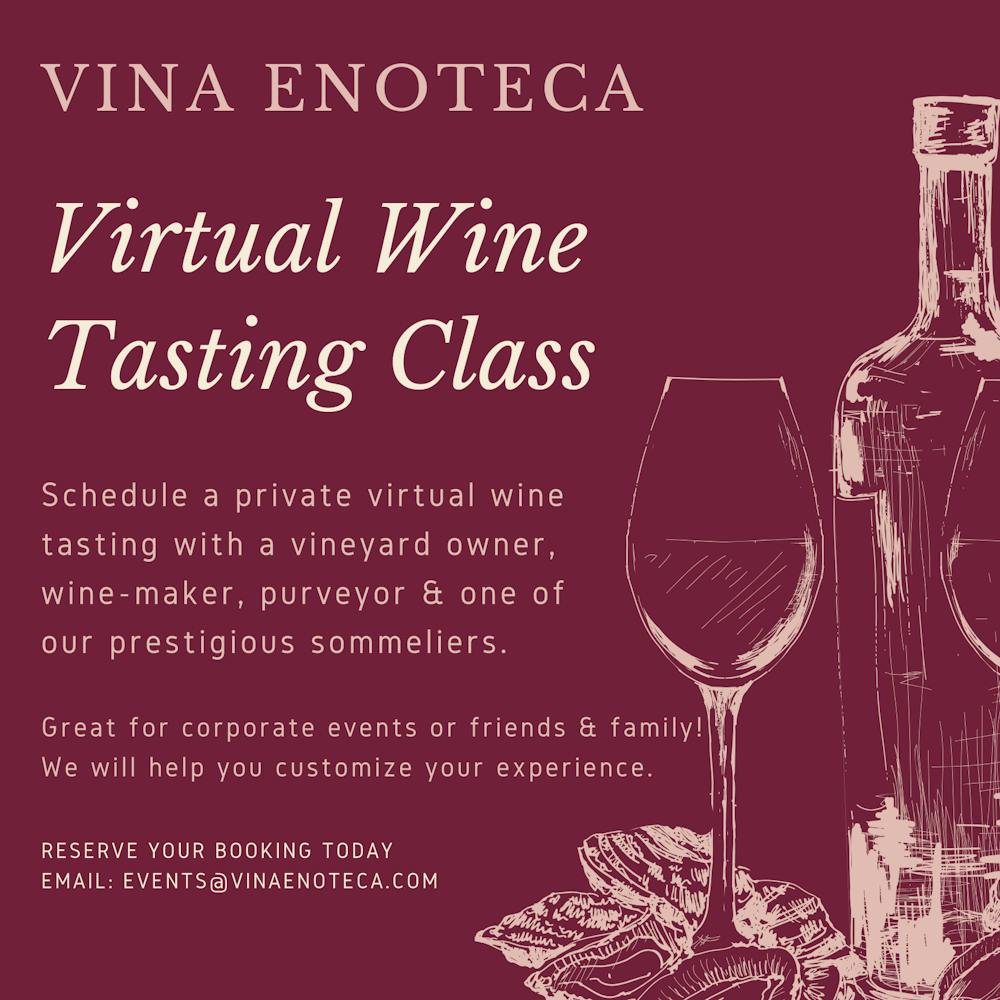 ---
We're proud to announce that Vina Enoteca has been successfully adjusting to social distancing in a variety of creative ways! In addition to our weekly public virtual wine tastings, our loyal customers also now have the option of scheduling a private wine tasting Zoom class.
Here's how it works:
Reach out to events@vinaenoteca.com with your request.
Please include:
Date/time you are interested in your private wine tasting class;
Estimated # of guests that will participate;
Any wine preferences?
Italian or California wines? Red, White, Rosé?
Particular region of Italy?
Let our owner and sommelier choose?
Interested in food pairings?
Special occasion? Corporate or other?
Please provide us with any other pertinent information.

Our event manager will work closely with you to create a unique, memorable wine tasting experience.
Typically, the day before your scheduled Zoom wine tasting, your guests will be responsible for picking up their custom made wine box at Vina Enoteca (local delivery options are available). Included are three 750ml bottles of wine, a tasting placemat, wine technical/tasting profile sheets, and specialty food pairings in each box.
We have an extensive wine list, as well as relationships with vineyard owners, wine makers and purveyors representing hundreds of various wineries. We offer our expertise in helping you choose specific wines for your event.
Once the date and wine selections have been made, we will send out your Zoom link and invite all to tune in as we share a bit of history and taste through some of our favorite wines, and answer any questions that you may have.
Pricing will vary based on your selections:(estimated $95 to $195 per person).
Looking forward to hosting your next special event.
Ciao!